Changing User with Fast User Switch
Quickly switch between users on the same account using a unique 5-digit PIN.
ORDR's Fast User Switch feature allows multiple users on the same account to quickly and securely switch between each other. This feature is designed to streamline operations during busy service times, while ensuring each user's actions are properly logged and secure. This guide will walk you through the process.
Locating the Fast User Switch button
The Fast User Switch feature can be accessed directly from your current ORDR session:
Look for the Change user link, which is located near the top of the left-side menu, just under your name.
Click on the Change User button. Your current session will be locked and the Fast User Switch screen will appear.
Entering the new user PIN
To switch to a different user, you'll need to enter the PIN of the new user. This 5-digit PIN is assigned by the ORDR system and is unique to each user on the same account.
Enter your 5-digit PIN and click on the Sign in button.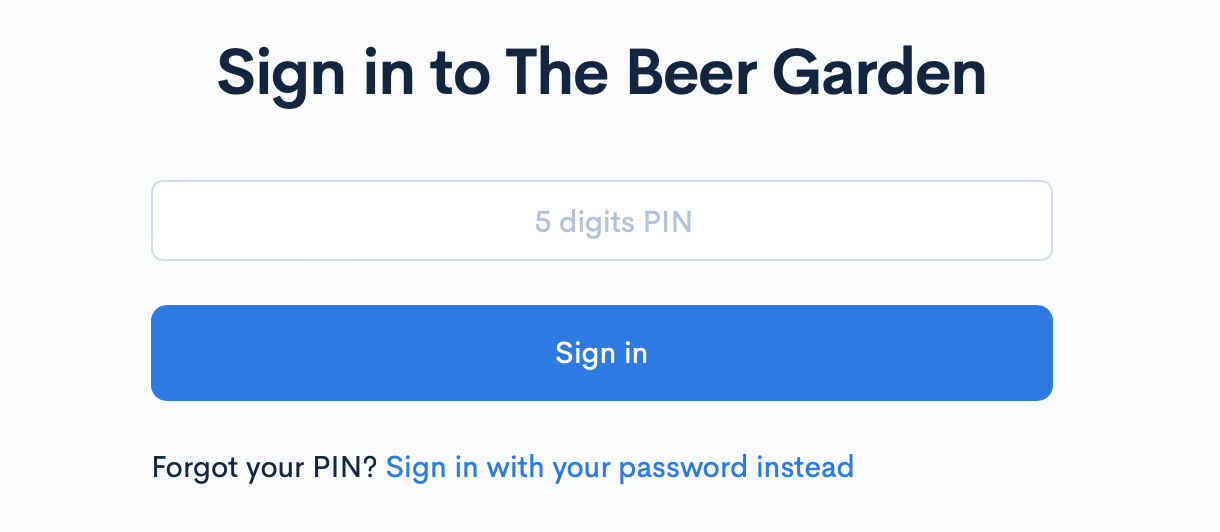 If you forgot your PIN
If you've forgotten your PIN or are unable to switch to your account for any reason, contact your restaurant manager or ORDR support. They can provide you with your unique 5-digit PIN.
For security reasons, remember to never share your PIN with anyone else and ensure it's kept confidential at all times.
In the meantime you can click on Sign in with your password to exit the Fast User Switch screen and return to the ORDR sign-in page. From there, you can sign in using your full credentials.
Successful user change
Once you've successfully entered your PIN, you'll gain access to ORDR under your user account. You can now carry out tasks and operations as usual.
Getting Help
If you're having any difficulties with the Fast User Switch feature, don't hesitate to reach out to your restaurant manager or the ORDR support team. They're always ready to help you have a smooth and efficient experience with ORDR.