Next level Order and Pay.
No app. No accounts.
The most advanced hospitality solution:
Straightforward multi-language menus
Detailed reporting and taxing
Advanced menu options, customisation and branding
Integrated queuing system
Parla con un esperto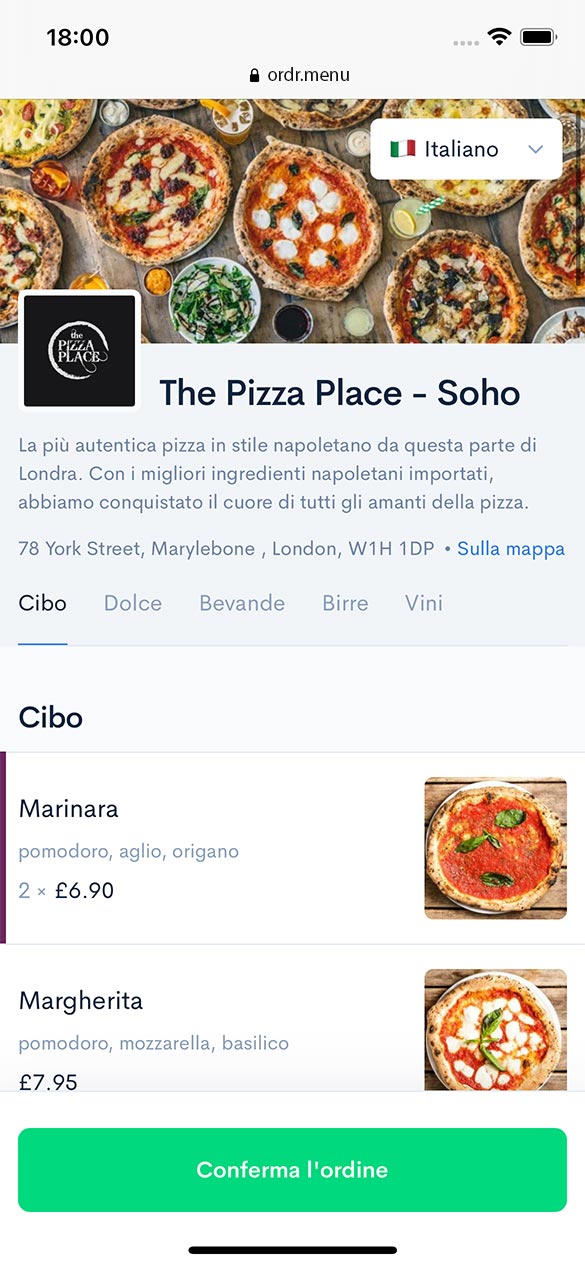 Create your multi-menu, multi-station, restaurant.
ORDR can set all your salads to go to one kitchen station, pizzas to another, and drinks to the bar. Each station is informed when a new order comes in.
Add multiple menus to each location, such as Pizza, Cocktails, Desserts
Personalise your restaurant by specifying exactly where each item of an order should go
Work efficiently by seeing orders, diners, customers and payments on a consolidated ORDR Table
Per saperne di più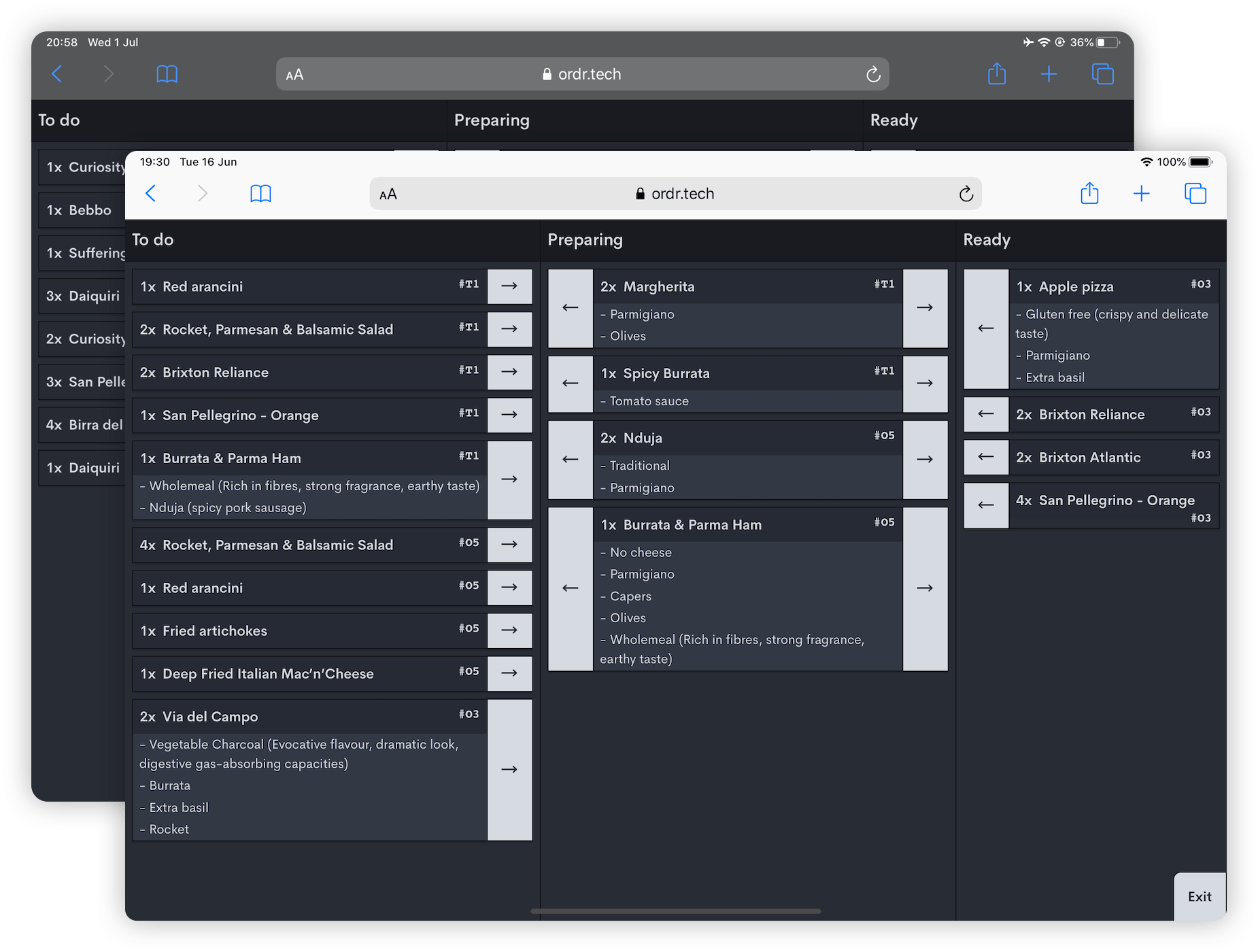 Self-service queuing
Let customers queue by themselves, and updated via SMS. No app required.
---
Customers scan a QR code at your door to join the queue, and see the position they are in. Your staff manage the queue via a straightforward list. This also allows for COVID-19 contact tracing of customers.
Per saperne di più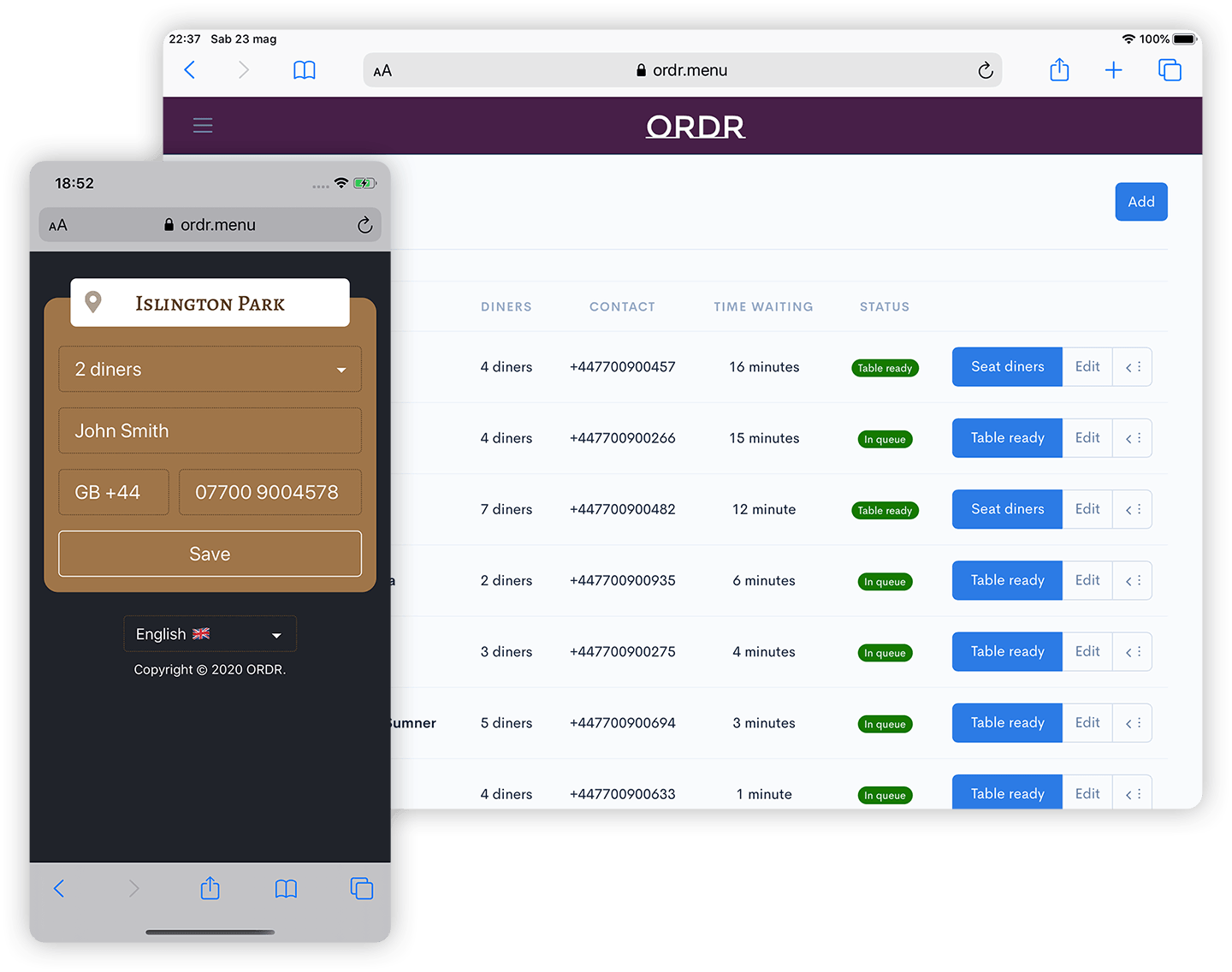 Scale from one location to many more. Helped along by your data.
ORDR was specifically designed as a scalable ePOS that grows with your business.
With easy access to multiple locations, menus, users and kitchens, it will handle all the complexity your business might have.
Search sales data and daily takings
Export data for accounting systems
Live data: see your sales as they happen
Unlimited menus, users and kitchens
Assign roles like admin, manager, front of house or kitchen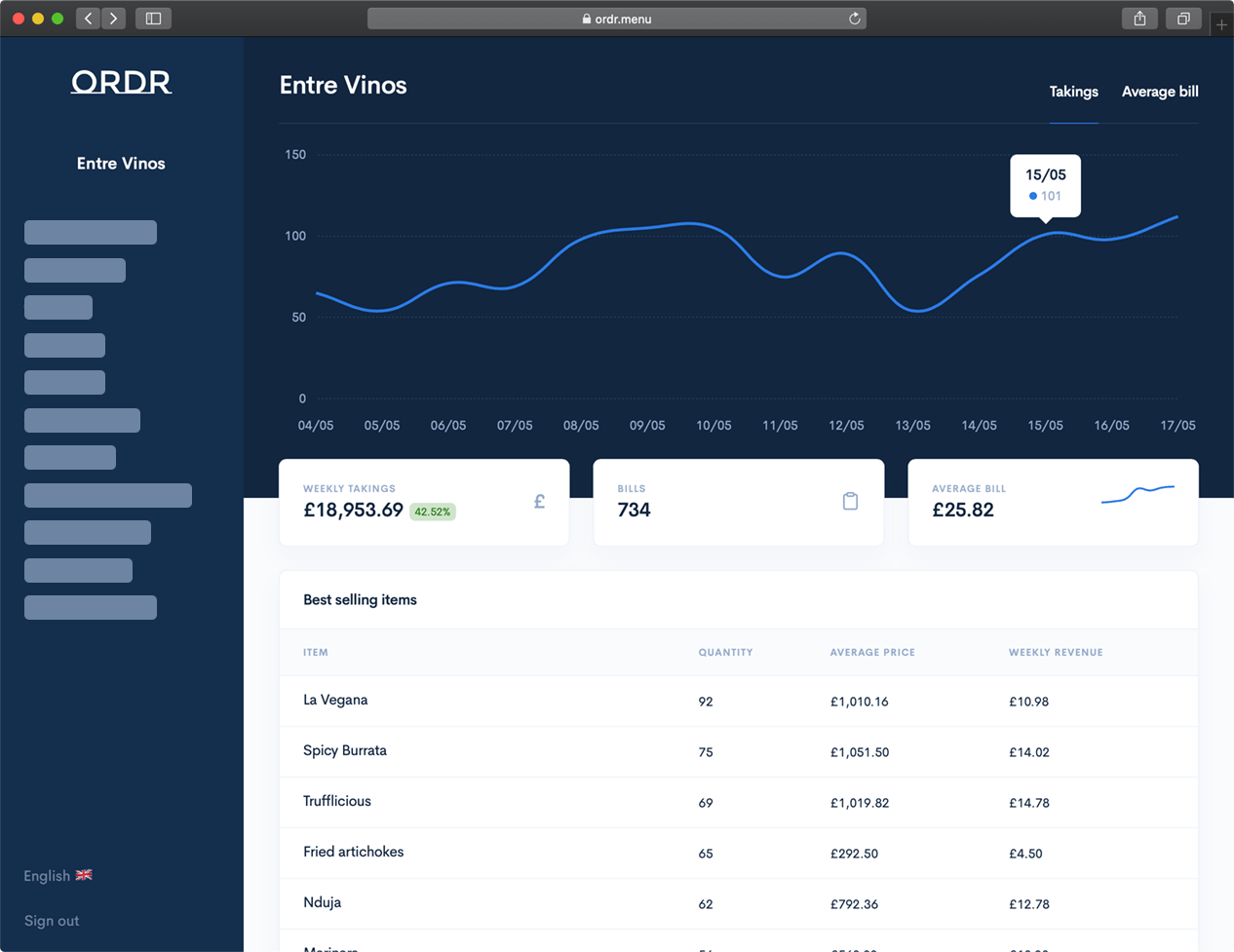 One-to-one support: just like you dreamed of.
We are proud of our dedicated customer support. With your own account manager, one-to-one onboarding, demos and videos. Everything you need is at your fingertips.
Whether you have one location, or are spread over the 24 countries we work in, you will always have a helping hand to guide you.
Also need hardware?
Use any web-enabled device, such as laptop, iPad or tablet. Otherwise we can tailor a solution for you to handle all aspects of your restaurant prep, service and accounting.
Open up Takeaway.
Support takeaway orders with ease. Link up with 3rd party delivery services and have all your orders in one place.