"perfect solution for modern restaurants"
The all-in-one platform for all restaurants.
Restaurants, bars, foodstalls and takeaways use ORDR to speed up food prep and increase revenues—menus, payments, kitchen, queuing, reporting—all in one place, not all over the place.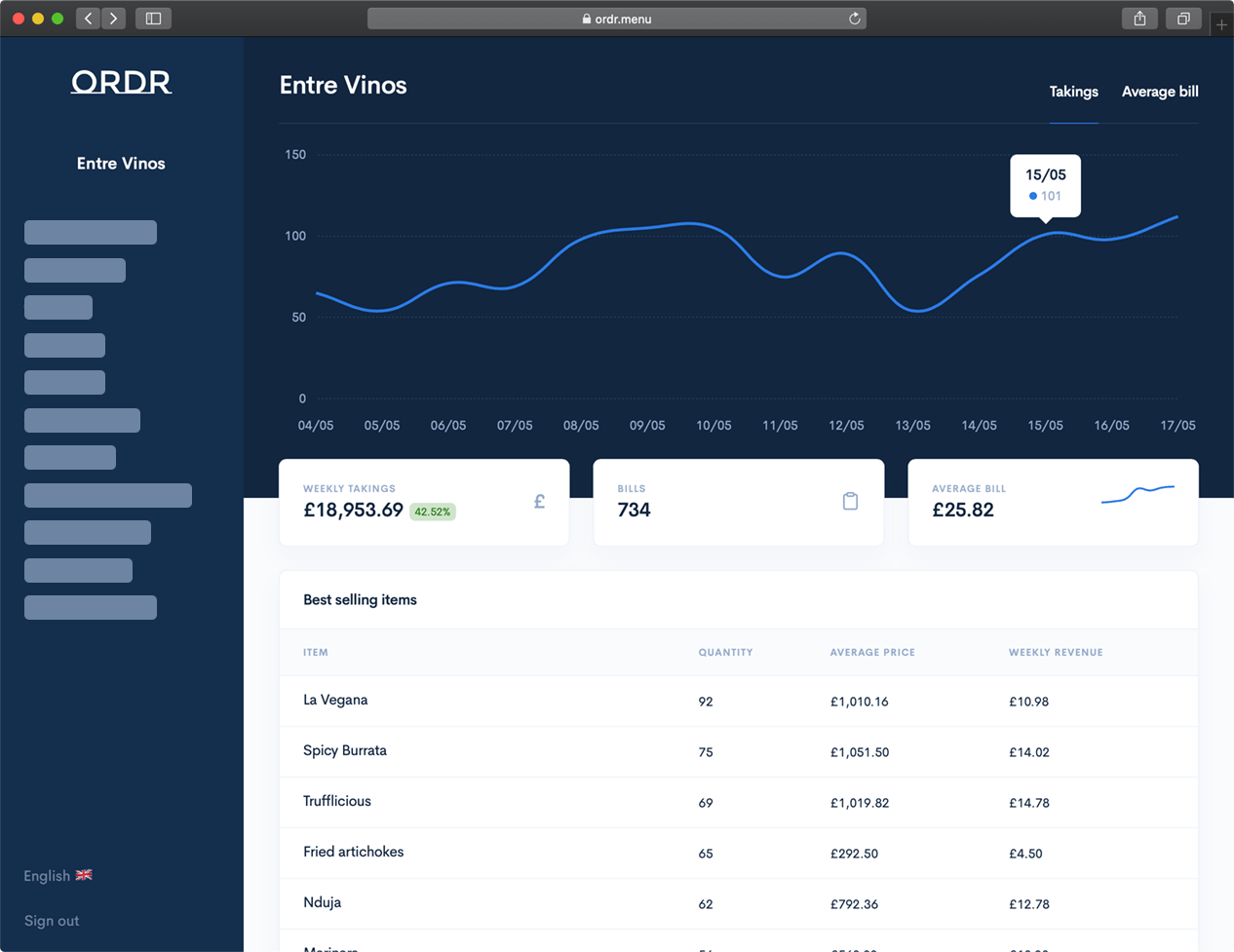 Enable the future of restaurants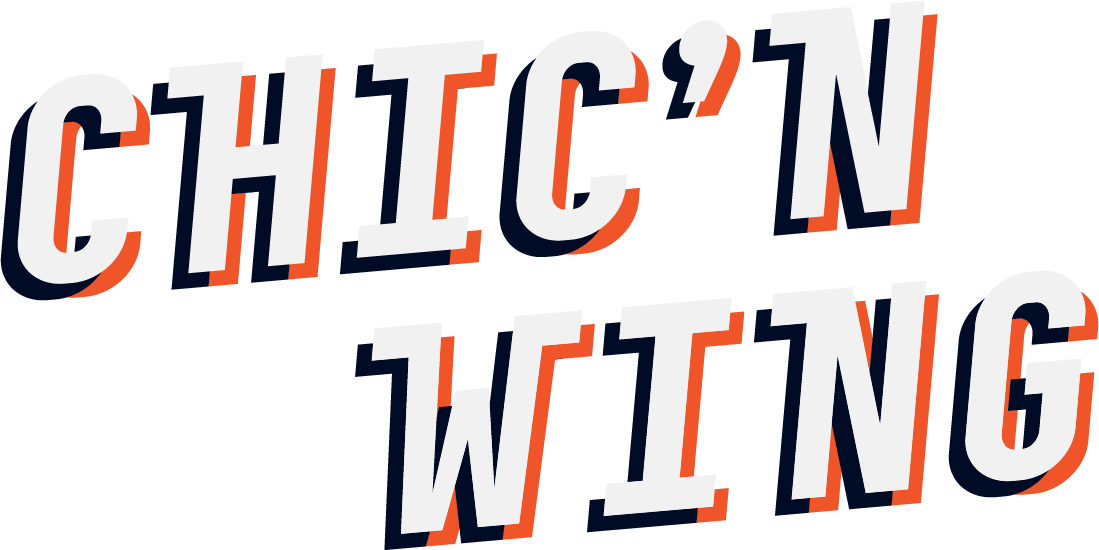 Restaurants change for the better when they use ORDR.
Full-service restaurants, fast-food, takeaways, online cake shops—all switched to ORDR to drastically improve their operations and revenues—don't take our word for it, hear it from them.
"Modernising our ordering system was the best thing we did in 2020. Brilliant!"
-Alex Verros, co-owner, UKAI
"It's been so easy for our team to transition. ORDR made our day-to-day tasks so easy."
-Anna Politi, head manager, Tavernaki
"The support received has been exceptional. Super flexible, highly recommended."
-Yasmina Cherquaoui, floor manager, Comptoir V
"Allowed me to transform my social media platforms into a powerful ordering systems."
-Artur Ragipi, co-owner, Angolo Bar - Restaurant & Pizzeria
"Merging takeaway platforms in to ORDR massively improved performance and stopped wrong orders."
-Ker Keung Wong, chef & owner, Happy Garden
Millions of pounds of sales for hundreds of happy restaurant owners and managers.
Ready to start?
Start with ORDR
One platform for you and your team
All features are designed to work efficiently and seamlessly together so you can, too.
Multi-language menus
With photos to cater for local and tourism customers.
Delivery & Collection ETA
Automatically inform customers of ETA via SMS.
0% commission payments
Every local or international card with Apple Pay® or Google Pay®.
Customised solutions
Design "The Pass" in your own way, for your own kitchen.
Walk up & Queuing
Automated SMS queuing and reservation system.
Multi-location live reporting
View or download orders, kitchen, payments and reports anytime.
Give customers the service they deserve.
User Friendly. From English or Spanish to Arabic or Japanese, let customers interact with your restaurant in their own manner. All without any apps.
Food Menus, your way. Lunch, dinner, and other menus with photos, prices and descriptions, however you want.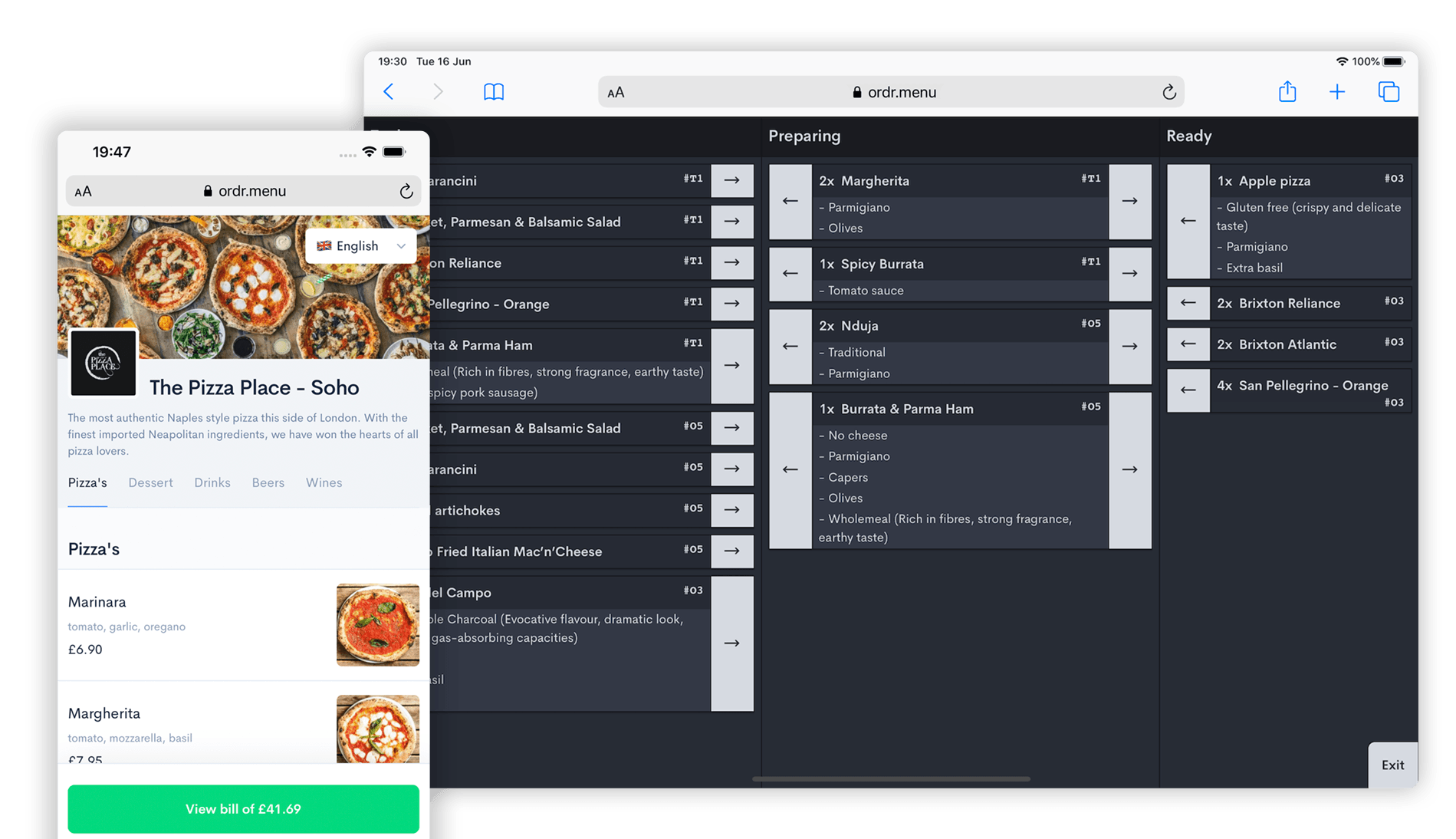 Your custom kitchen workflow, built by us.
Expertly setup. A dedicated account manager will work with you to setup your restaurant, no matter how long it takes.
Tap. Send. Print, everywhere. In-house development with floor managers and restaurant owners means ORDR has the right tool for your front-of-house and kitchen workflows.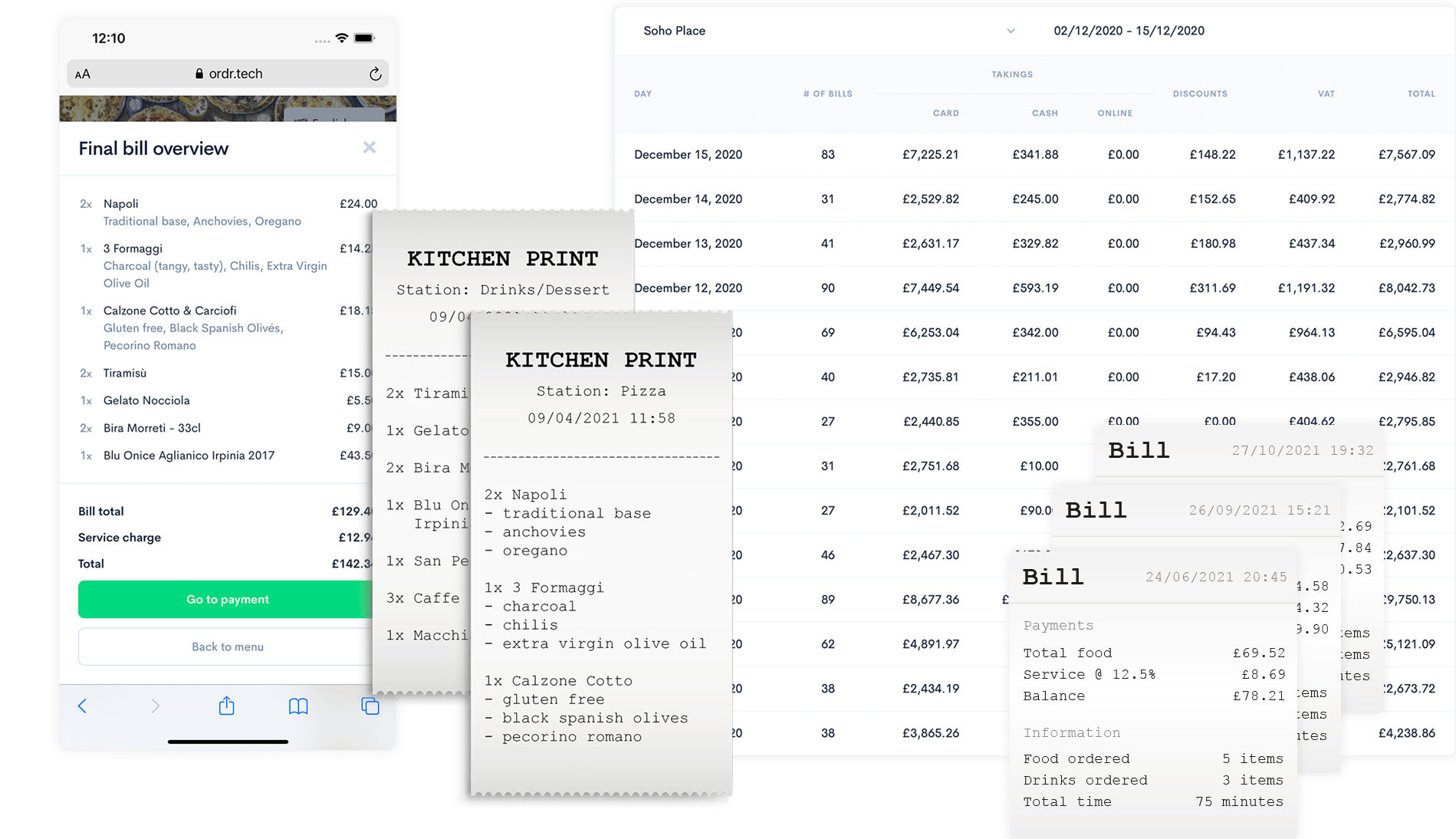 It's your future
Bring your restaurant into the 21st century.
Focus on the core value of your restaurant, and let us handle your operations and administration.
Contact sales now