Restaurant Queueing

for your customers. No app required.

Let customers remotely queue for your restaurant by scanning a QR code or directly from Google Maps. They can see how many people are in front of them and be notified via SMS.

Contact sales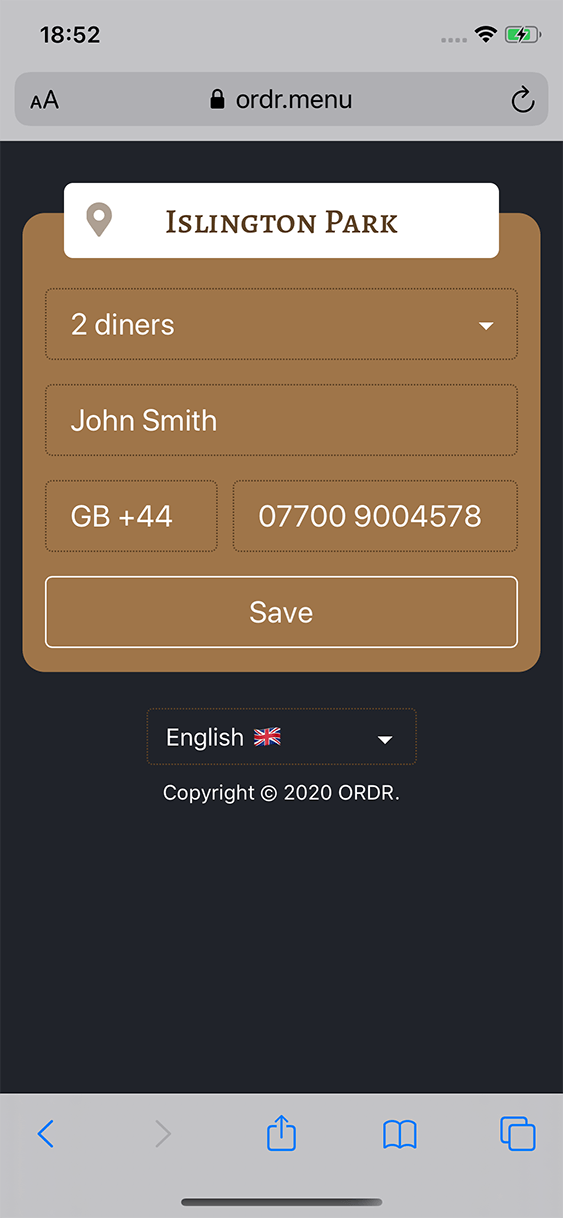 Join a queue in seconds
Customers need only scan a QR at your door. They are kept up to date about their table via SMS, and can see how many people are in front of them.
---
Governments are allowing restaurants to open with social distance rules.
ORDR
helps your restaurant with these rules.
Contact-free and app-free
With our simple SMS based technology, there are no apps to download, encouraging your customers to join the queue quickly, without needing to interact with a host keeping everyone safer during and after COVID.
Start now
Reduce no-shows and cancellations
Using your ORDR Hub, you see all customers in the queue, can leave comments, make them VIP and update their table status.
Customers are updated via SMS. All this means more time for your front-of-house, and less no-shows.
---
Assign emojis to customers 🍸 and VIP's ⭐️
Add comments to customers
Add customers via ORDR Hub
Track and update waiting times
Let customers join or leave by themselves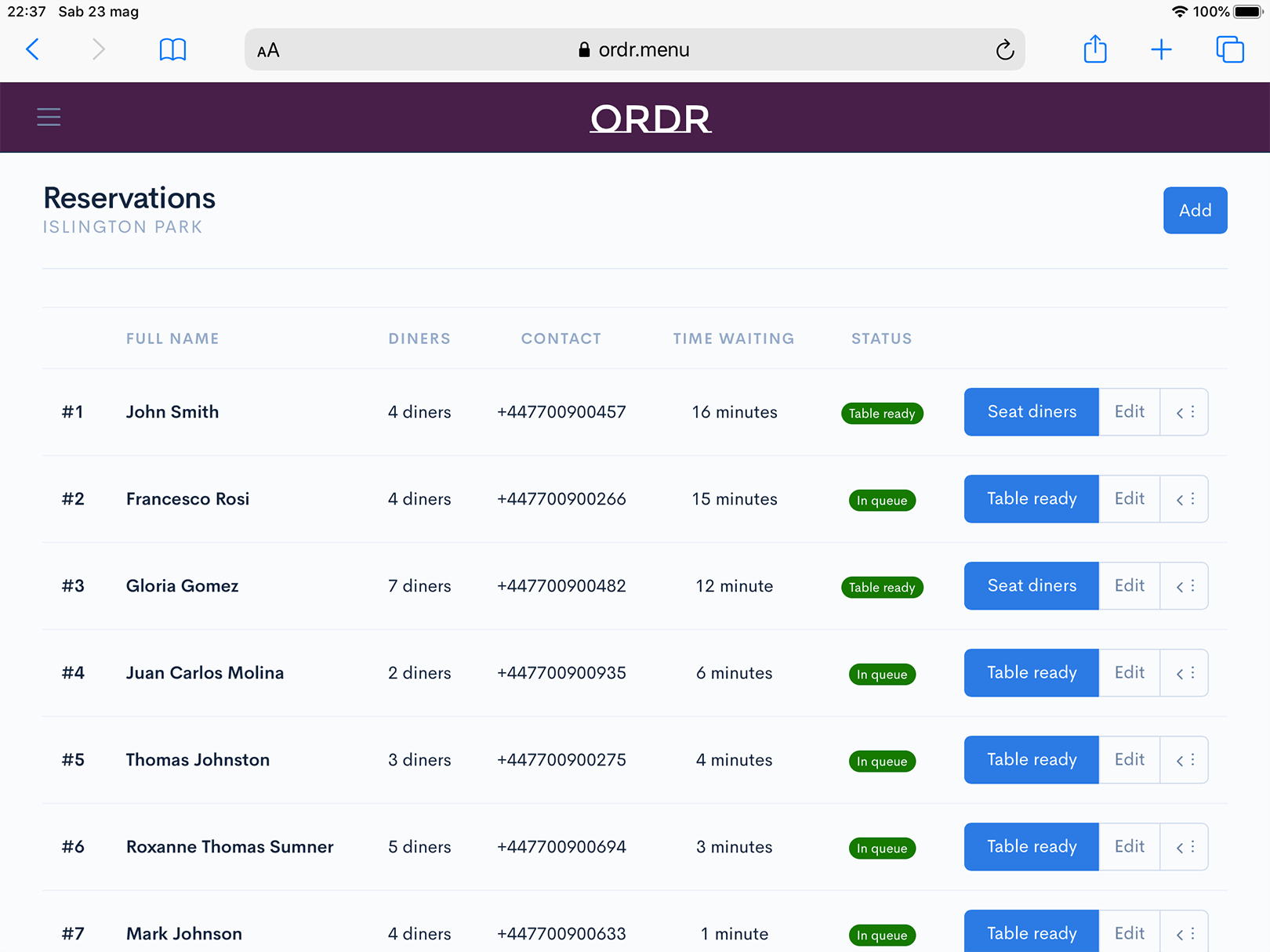 Queuing reports and analytics
In-depth hourly analytics allow you to track your busiest and quietest times of the day, and the week, all via the ORDR Hub.
Let customers see how busy you are
Optionally, you can let your customers see how many people are waiting, and let them join even if they are not physically at your restaurant.