A complete restaurant platform
designed for growth

.

Whether you're looking to let customers order by themselves, reduce waiting staff workload, or increase customer and staff safety, do it all with a fully integrated, multilingual commission-free online platform and digital menu.

Contact sales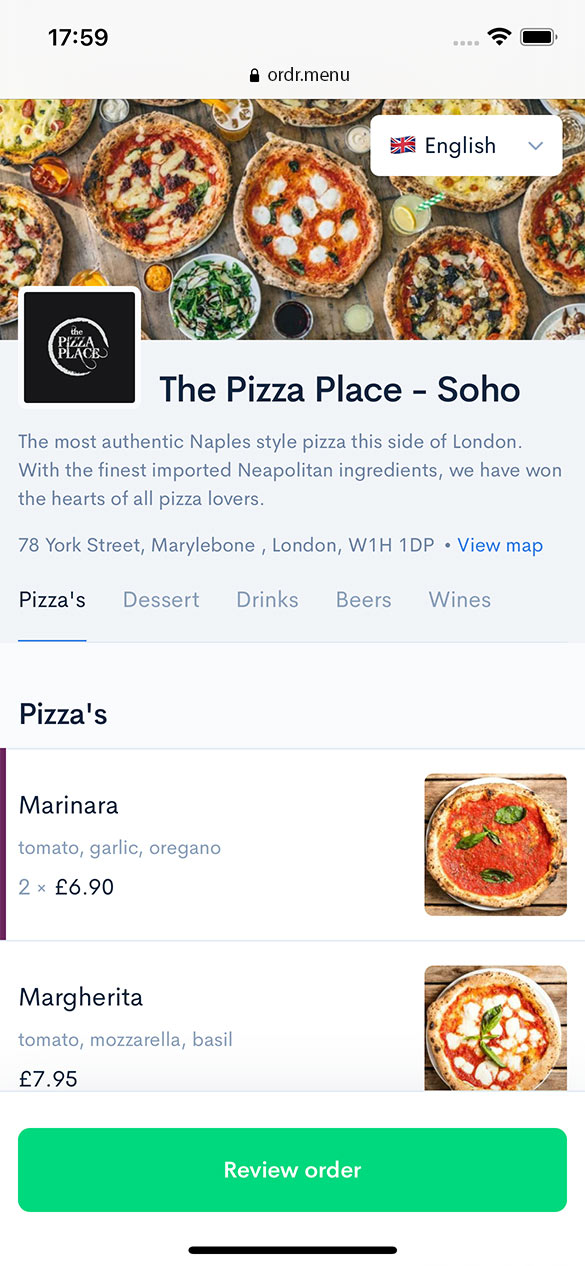 Familiar technology for a new world
Our unique QR code and NFC technologies provide an innovative and straight-forward way for your customers to place orders on their phones without apps or personal information.
Start now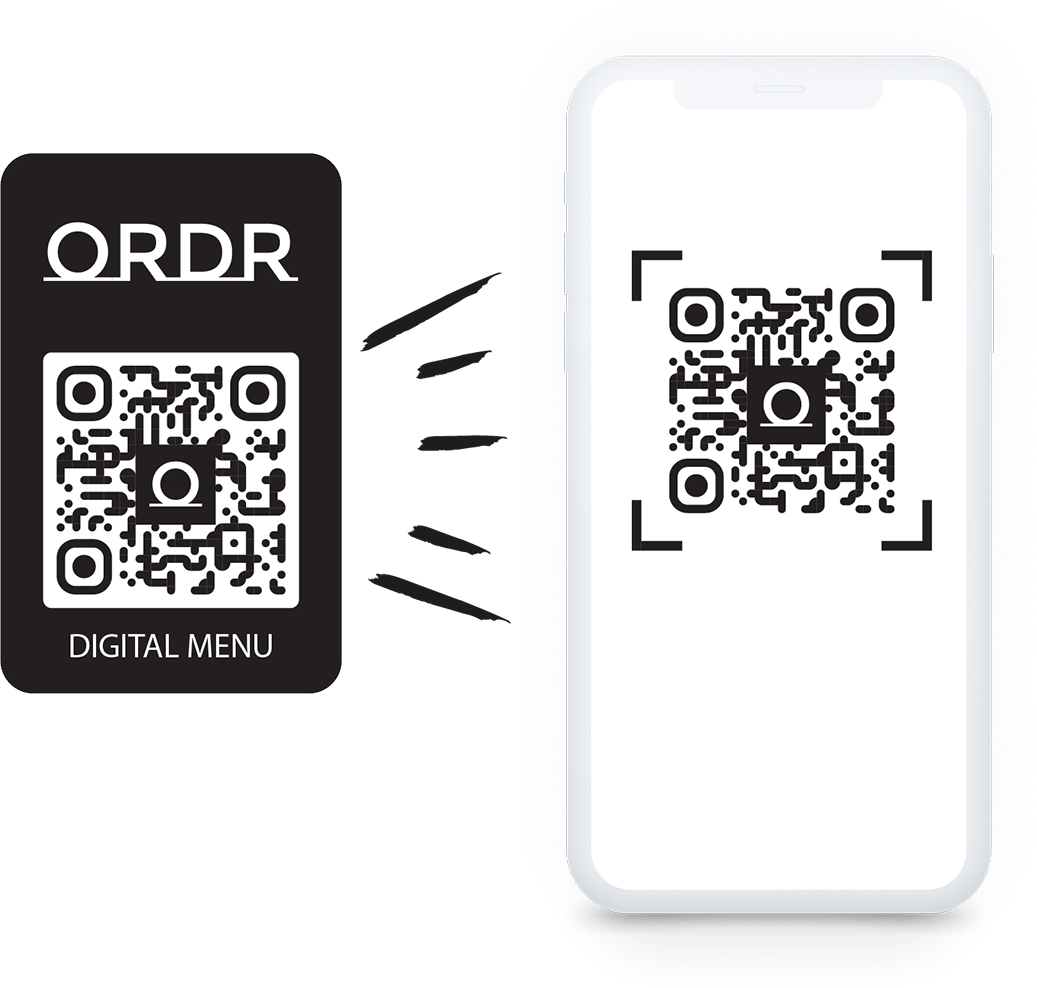 Serve more customers
Increase your takings and have more efficient staff interaction with customers as they browse photo based multilingual menus straight on their device, with their orders showing immediately in the kitchen, or whichever station you have set such as the bar or the dessert station.
---
Governments are allowing restaurants to open with social distance rules.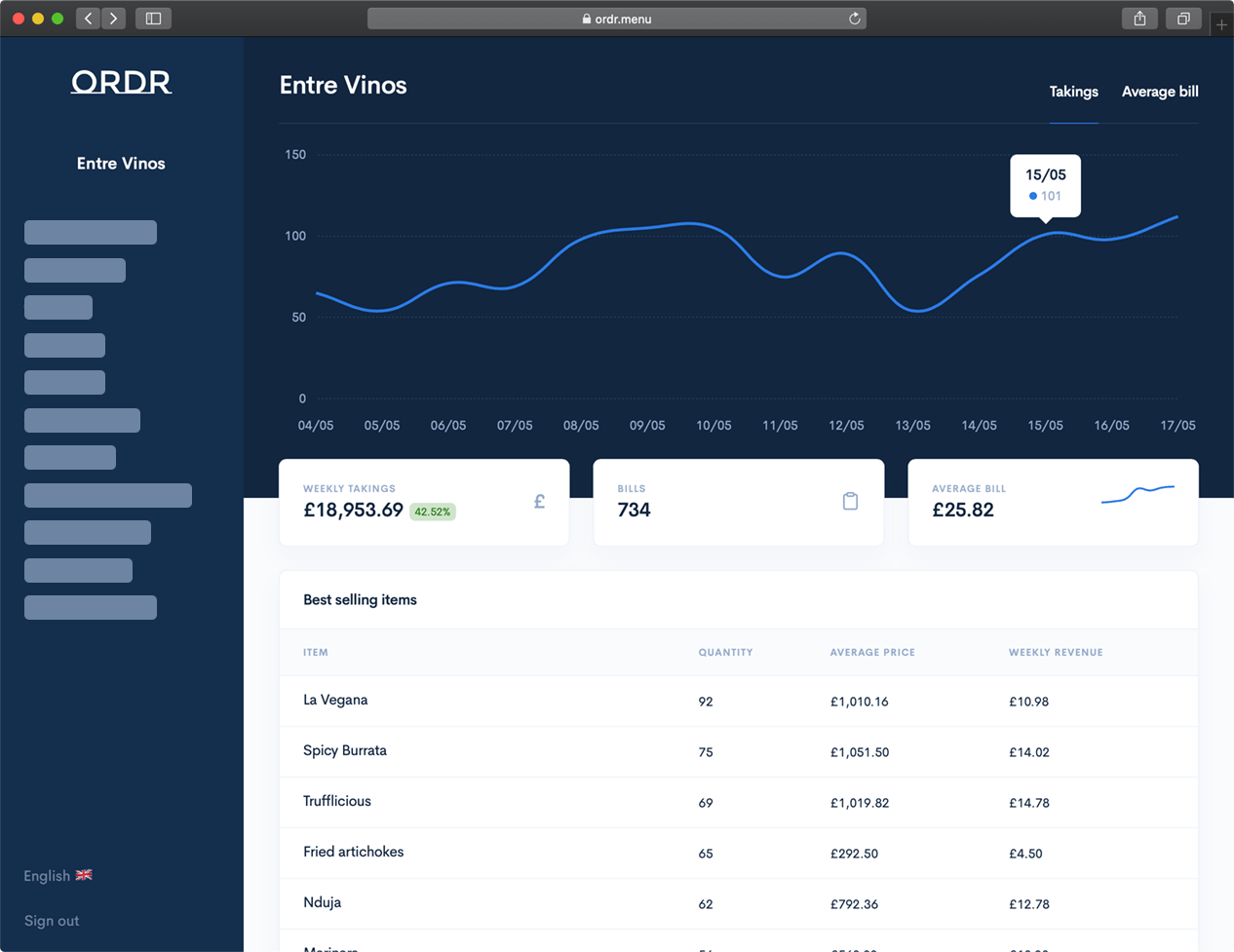 Zero commission, fast payments
We've integrated the latest web technologies into the platform to allow your customers to pay on their phone in a matter of seconds, freeing up time for your waiting staff. The platform cuts the banks out of the equation, reducing operating costs and better payments.
---
Customer to kitchen
When a customer or front-of-house, using the EPOS, places an order it will instantly go to the kitchen, or desired work station. Front-of-house will see the status of all items ordered and can adjust on the go.
Bye bye printing costs
Menus are tricky. They can cost £1000's, need cleaning and are impossible to update. ORDR provides your customers multilingual picture digital menus that can be updated immediately. Use our Help Centre to see how to set up yours.
Contact free, social distance restaurants
Ensure your restaurant complies with government precautions about social distancing, ensuring your staff work in a contact free environment, and your customers stay as safe as possible by using ORDR technologies.
Takeaway for restaurants and food-stalls
Expand your customer base and let customers pre-order food, or their weekly groceries, using ORDR. We have designed a takeaway and pickup system to ensure a speedy collection.